This website will offer limited functionality in this browser. We only support the recent versions of major browsers like Chrome, Firefox, Safari, and Edge.
When Sex Goes From Fun To Work: Intimacy While Trying To Conceive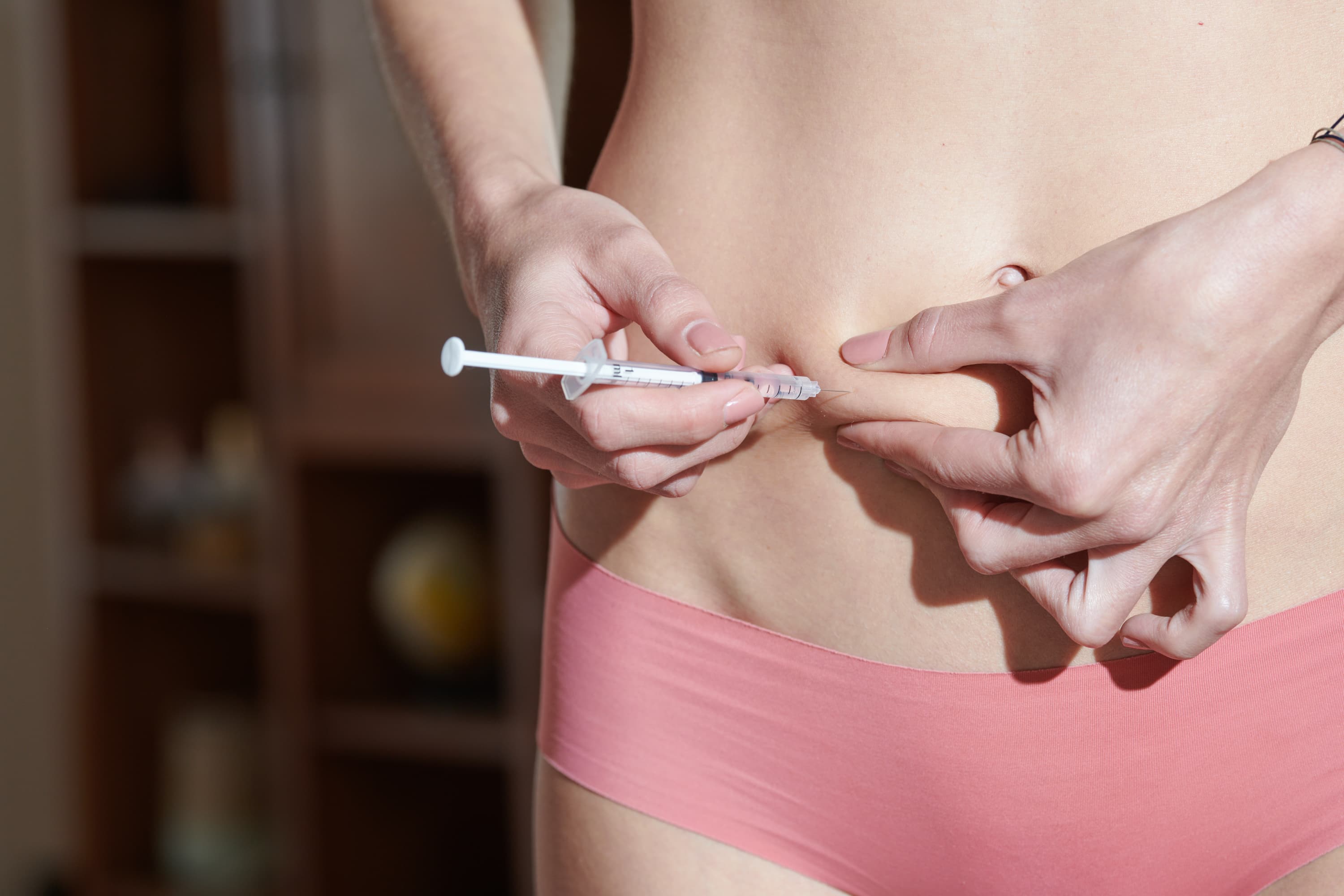 Couples experience all sorts of bumps along the road to trying to become parents. One that sometimes catches them by surprise is the downer that TTC ("trying to conceive") can take on their love life.
In the beginning, it may be exciting and novel, but pregnancy doesn't always happen on the first, or even second or third attempt. Only about 20-25% of couples will conceive on the first try, for up to 25% it could take six or more months, and 1 in 8 couples will be diagnosed with infertility after trying for 12 or more months. As the months go on, timing sex based on tracking cycles and ovulation predictor kits becomes more like work than romance. Couples in the slogs of infertility sometimes find mustering up the energy for romance too burdensome.
While treating patients experiencing infertility and collaborating with sex therapists, here are few tips I've gathered over the years.

You're not alone!
Talking about sex is taboo, talking about infertility is taboo, talking about sex while struggling with infertility? Nobody is going there! But trust me, in some way, shape, or form, all couples have to adjust their love lives from "just for fun" to "baby making" and when the months start to add up, it takes its toll. You know what doesn't make it better? A doctor telling you when you should (and when you shouldn't) have sex. What you're feeling is normal. I promise you, you are not alone!
Work on romance for the "non-TTC" times of the cycle
There are only about 36-48 hours in which sperm and egg can meet. The remaining 672 hours are wide open. As stressful as the process of trying to conceive may be (especially the "2 week wait"!), try to use those times to inject some normalcy back into your relationship. Go on a date. Have a romantic evening that isn't about babymaking. Have sexual intimacy that doesn't involve intercourse. You're allowed to still do it just for fun!
Talk it out
Trying to conceive, especially when it becomes a long arduous journey can be so hard on individuals and relationships. There is a lot being asked of all parties and it isn't always easy to admit how difficult making a family has become. Explore how to share these feelings with your partner. Practice validating your partner's feelings too. Work on the non-physical aspects of intimacy whenever you can. You'll be a stronger couple for it and that tends to translate into the bedroom eventually.
Ride the wave
There are many seasons in our lives. The path to parenthood is but one of life's many challenges. The thing is, this tends to be one of the first major challenges or crises to face a relationship. In the moment it's hard to remember that it won't feel like this forever. Just because your love life may take a backseat to your infertility treatment now, doesn't mean it won't be back up and running later! Try your best to hang on through the rough waters! It will get better.
Hopefully, these tips help. Just as there are many paths to parenthood, there are many ways to support each other through this journey. If you have concerns, bring them up with your doctor or therapist. Rely on resources that are available, like Rosy! And most of all, give you, your partnership, and your relationship grace.
Wishing you lots of love and baby dust!