This website will offer limited functionality in this browser. We only support the recent versions of major browsers like Chrome, Firefox, Safari, and Edge.
Sexual Wellness (Solutions) Women Deserve
Designed by doctors and psychologists for the 43% of women who have sexual problems and questions. Rosy is the first-of-its-kind platform offering women a holistic approach to sexual health and wellness. Find evidence-based interventions proven to improve sexual function as well as the technology to connect you with coaches in real-time.
Meet Rosy
Rosy Starts
With You
Take your sexual health into your own hands with evidence-based interventions proven to increase sexual function.
Learn with educational videos

Grow with guided self-help classes

Excite with erotica

Connect in Rosy Community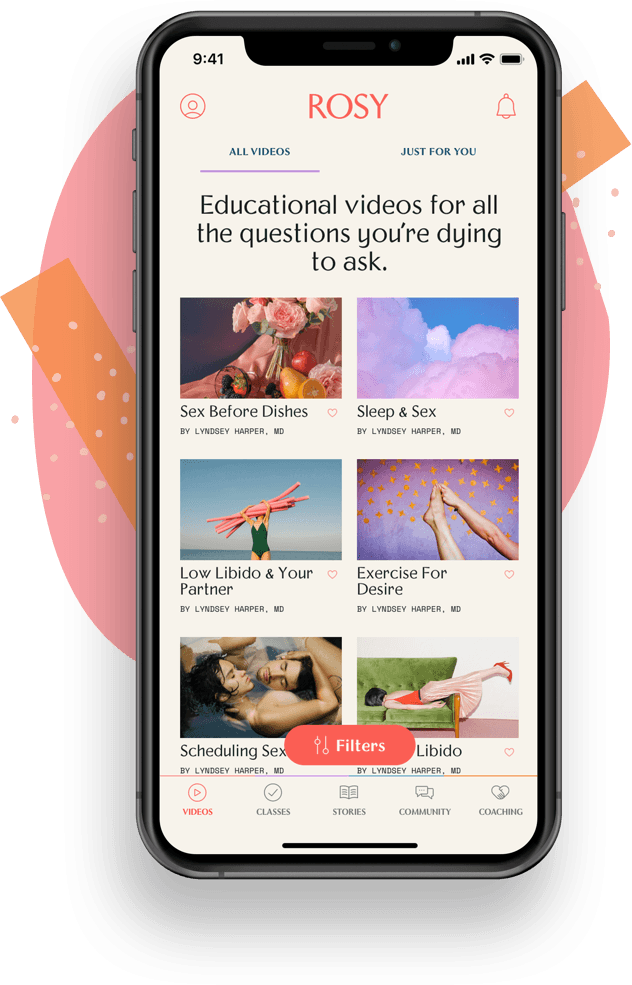 Sex Coaching With Rosy
​​A Partner On Your
Journey To Sexual Health
​​Find the support you need to accelerate your journey towards a more fulfilling sex life.
Connect to knowledgeable coaches in the comfort of your home

​​Explore new ideas and strategies for sexual wellness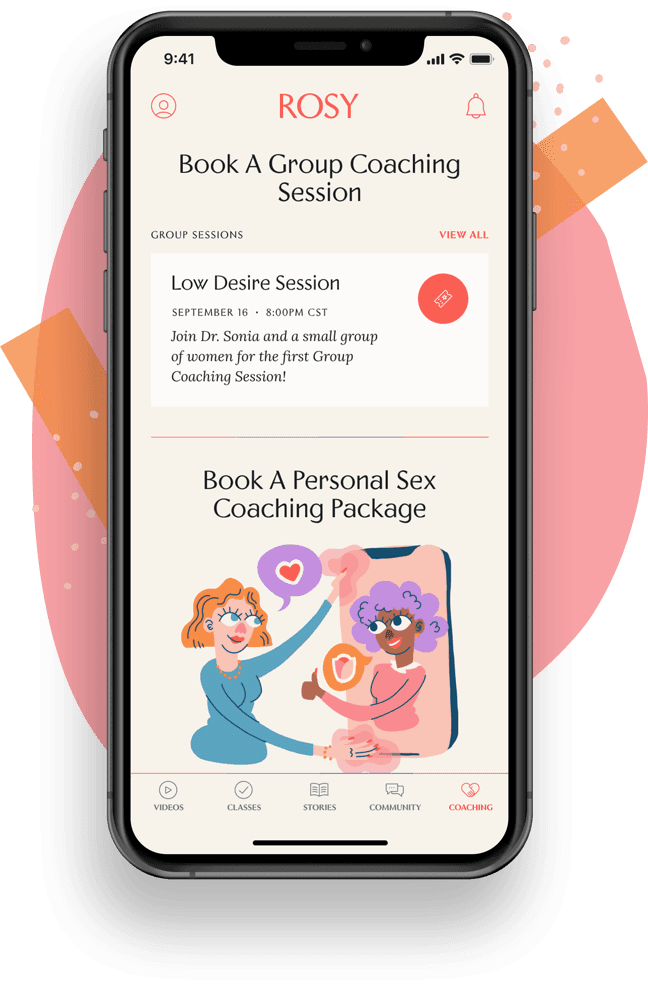 "Rosy just changed my life/marriage"
"ROSY has given me a platform to explore my sexuality with a whole new attitude!"
"[Rosy] is such a great tool for women…Definitely download this app."