This website will offer limited functionality in this browser. We only support the recent versions of major browsers like Chrome, Firefox, Safari, and Edge.
The Sexual Wellness Solutions We All Deserve
Developed by doctors and psychologists, Rosy is the first-of-its-kind platform for the 43% of us who experience sexual concerns. Our app meets you right where you are so you can take your sexual health into your own hands.
Wellness Plans
Personalized
Plans That Work
For You
Sexual health is never one-size-fits-all. Your personalized Wellness Plan brings you an evidence-based, guided path to sexual wellness — created by experts to help you meet your unique goals, on your schedule.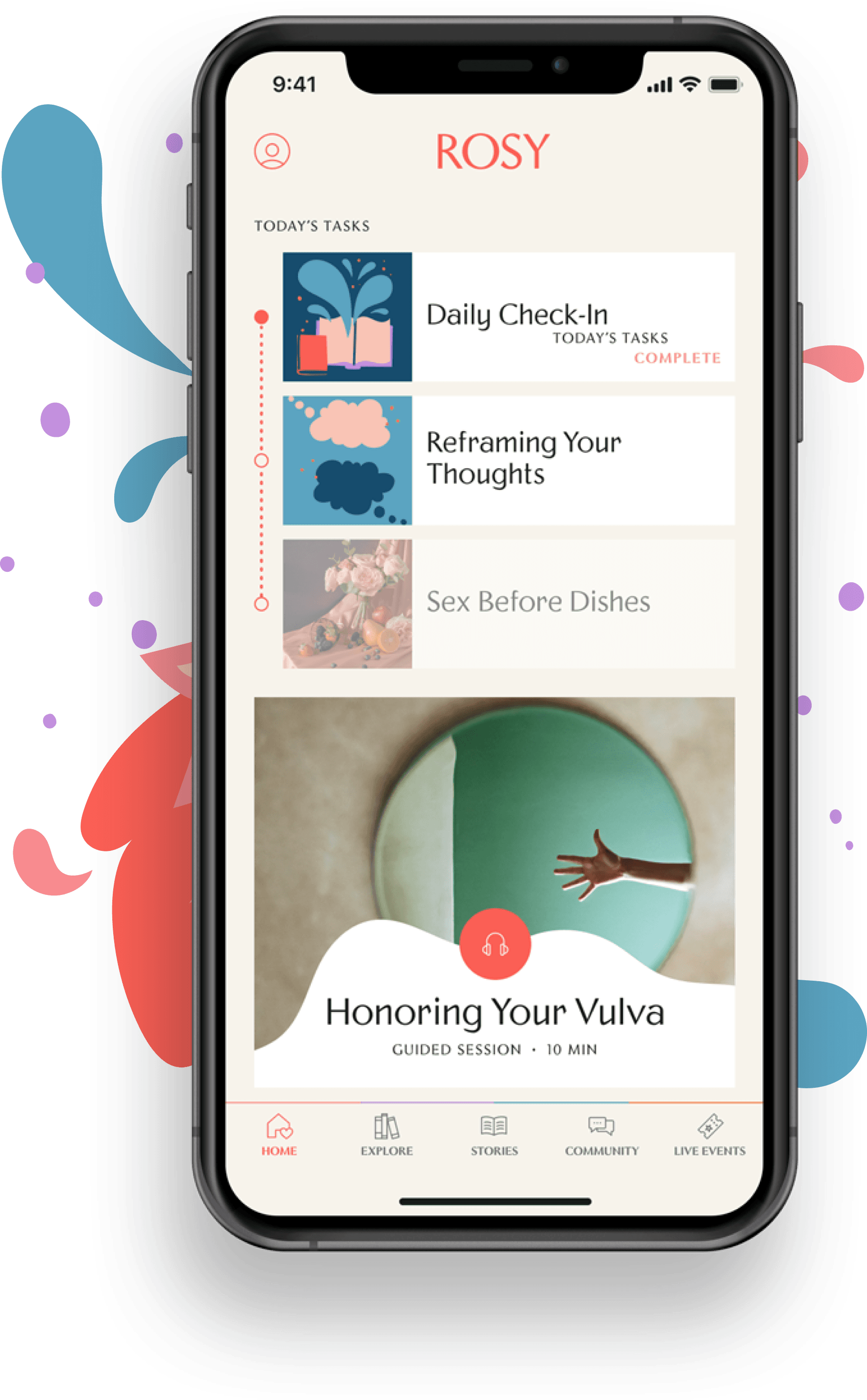 Rosy Erotica
Erotica That Puts
Your Pleasure First
Our take on erotica puts you and your needs front and center for improved sexual experiences. You'll tell us what you're comfortable with (from category to spice level) and we'll discreetly drop recs from our library of 100+ sexy stories.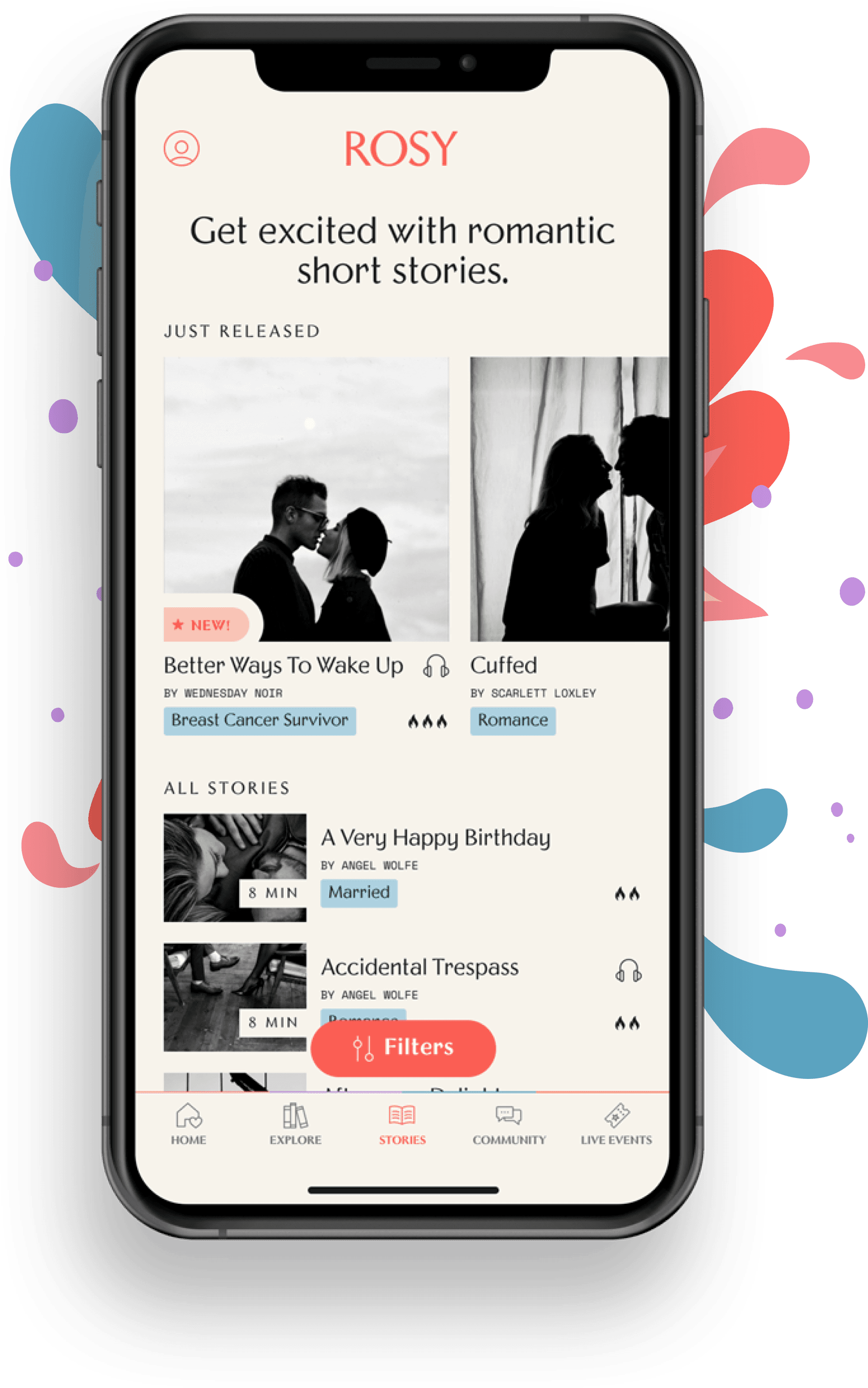 LIVE EVENTS
Events Designed
For Connection
Our anonymous spaces for Live Events offer up chances to connect with sex experts and other members just like you. Ask hard questions and learn from other people's experiences as you take steps toward a more fulfilling sex life. Join us for a Group Coaching Event, Workshop or Personal Coaching Session today!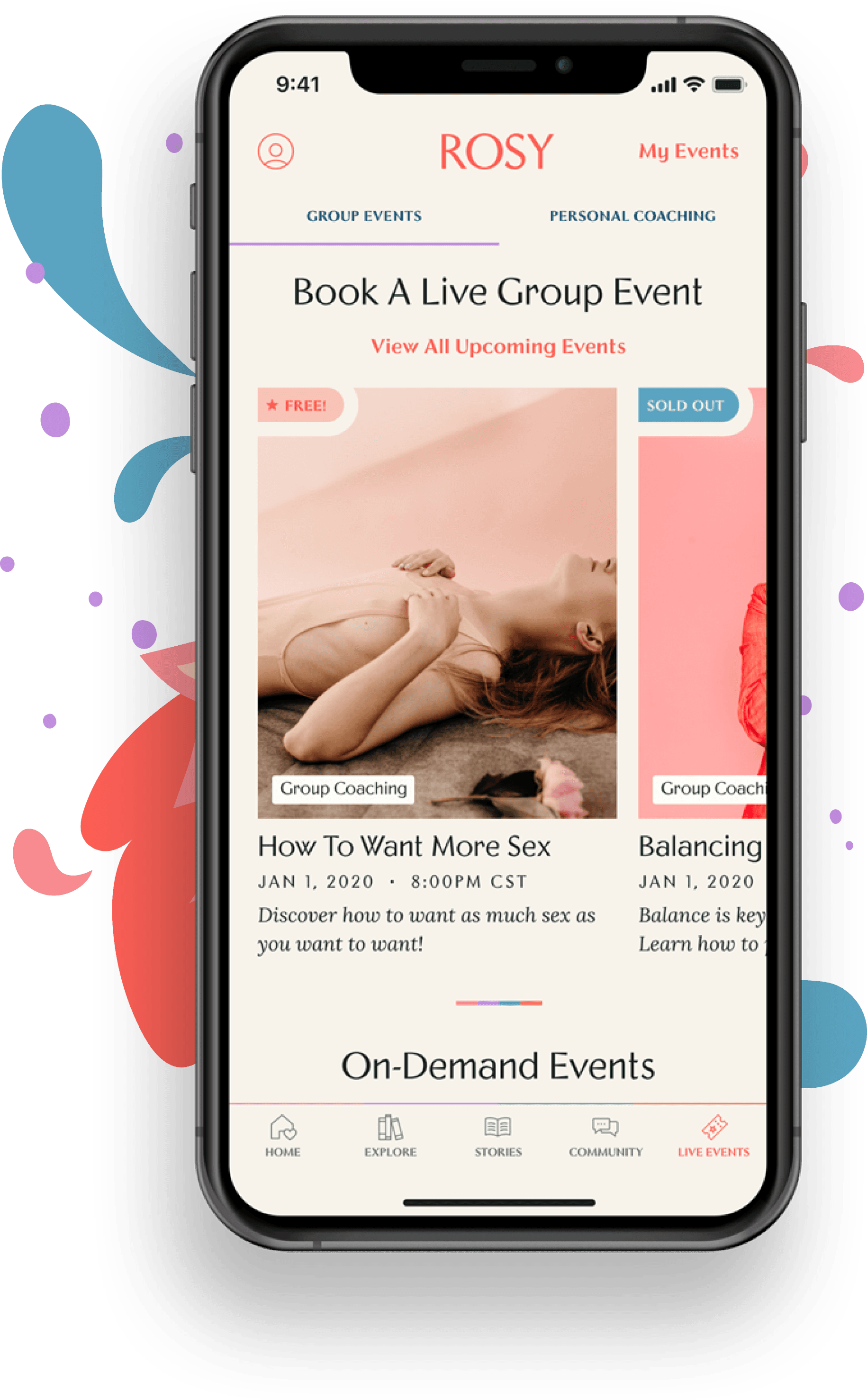 The Only App Recommended By Doctors
An expert panel reviewed all 204 women's sexual health and wellness apps available on iOS to see how many they'd actually refer their patients to. Our app was the most comprehensive — and the only one they'd recommend.