This website will offer limited functionality in this browser. We only support the recent versions of major browsers like Chrome, Firefox, Safari, and Edge.
6 Sex Toys Questions, Answered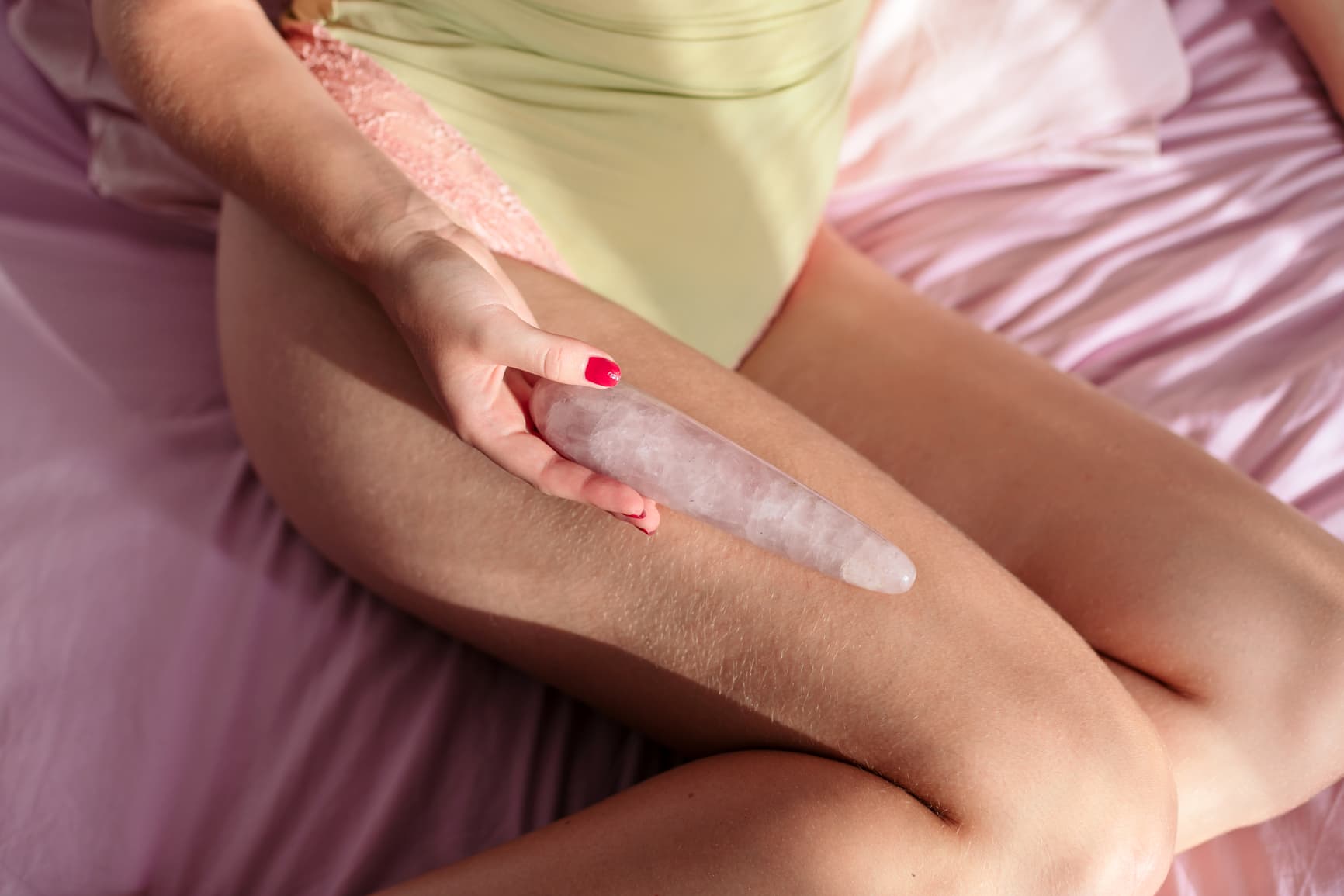 Did you know more than 50% of women own a sex toy? Still, there is so much uncertainty, lack of education and adoption and societal stigmas around sex toys that keep women from enjoying their full potential. Dr. Janelle Evans partnered with Rosy to change that! Here she answers your top questions about sex toys, how to use them and their benefit to your sexual health journey.
Are sex toys only for solo play? Can I use them with a partner?
Sex toys can be used in a variety of settings, either solo or with your partner. Some toys lend themselves better to solo use due to logistics, but there are a wide variety of toys for all types of desired sexual activity. If you have never used one in the past, it may be a good idea to explore what you might like on your own first, but depending on your relationship, that might be a great conversation starter.
How can I bring up sex toys for the first time with a partner?
There are several ways to address the conversation and that is highly dependent on the openness of your normal sexual discussion with your partner. If you tend to be a bit shy, try writing down a list of 'wishes' for how to spice up the bedroom (or whatever room you prefer!). Either read aloud what your top three desires are or do a list exchange and think about it before discussing.
If your relationship is a bit more forward or you have had specific conversations on desire and needs before, this might be a bit easier. I would recommend doing your own research and discussing what toys you might be interested in, or you could have a date night and do some googling together (really just googling, that isn't a euphemism for something sexy).
Can I become addicted to a vibrator? Can you use too much?
Becoming 'addicted' to a toy is a tricky topic. Being addicted to sex is a true issue that can be personally and socially devastating, but it is questionable that you could blame that on a vibe. You might find you enjoy orgasms better with the toy than just your partner, but this isn't that uncommon. Only 25% of women routinely orgasm just with penetrative intercourse without some sort of additional stimulation or play, so a toy is often a bonus.
If you use toys to an extent that you cause abrasions or inflammation of the vulva or vagina, or if you like a clitoral suction toy, too much may cause painful congestion of the clitoris. It takes a pretty decent amount of use for premenopausal women to reach this level of irritation, but postmenopausal women tend to reach a point where pleasure turns to pain more quickly. This is due to changes in the skin once estrogen starts to diminish.
Whats the best sex toy for a newbie?
I usually recommend a vibe or ultrasonic device to start if clitoral stimulation is your thing. Most women can orgasm this way, but there are a percentage of women who do better with G spot stimulation or other lesser known 'spots'. If you aren't sure, there are many inexpensive vibe options out there to start your search - sometimes trial and error is the way to go!
What are some options for toys?
Vibrators: mostly for external use, can be hands free for couples use in some devices
Suction and vibration: simulates oral sex with both vibration and light suction
Dildos with or without vibration: penetration oriented toys to give a sense of more 'real heterosexual sex'. There are a huge variety of options here including sizes, bells and whistles, materials.
Couples toys: these are really for both partners and can be fun to introduce. The wevibe company started this trend and most toy manufacturers have some form of duo toys now. Rings, stimulators, and strap ons are also in this category
Anal toys: from beads, plugs, and vibes, there's a pretty extensive bag of tricks if you want to try something for the back door.
Whats the benefit of using sex toys?
Sex toys are great for exploration of yourself and your partner. Especially for women who have had issues with excitement and orgasm in the past, they can be a great resource to find new techniques to achieve pleasure goals.
You asked. We answered! If you still have questions or are ready to explore the world of sex toys, we have it all in your personalized Wellness Plan. Learn more and start your journey to sexual wellness in the Rosy App today!